I'm Going to Graduate School at 30
I'm Going to Graduate School at 30
Remember how I said I'd update you on the most recent events of my crazy life?
Whelp, I'm going to get a masters at the ripe, old age of 30.
In my 'turning 30' post I wrote back in February, I mentioned some big life plans in the works that might involve graduate school–and, well, let's just say it all worked out.  I got in.  I committed.  I accepted the student loan.  I live in graduate housing (aka, a dorm) and, somehow, I live with a Chinese family.  Don't ask.  At least I'm not sleeping on an inflatable bed anymore.
Basically, as much anxiety as I have about this, there's no turning back.  I'm going to get my Masters at 30 in Foreign Policy.
First of All, Be Prepared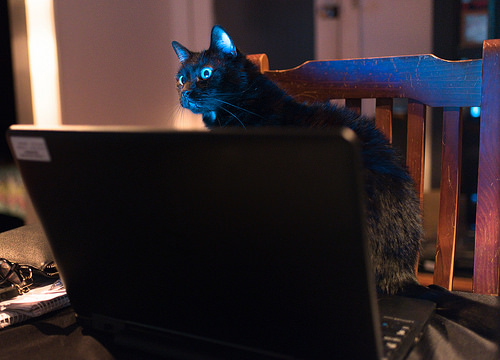 The reason I put this off for so long is mainly the cost, because my family is not rich.  When I was accepted into a fairly reputable university at 18, my father's first words to me were:
We can't afford it.  Sorry, dear.
So, I worked three jobs as a full-time student to lessen the blow of student loans.
Although I do think 30 is a little 'too old' for graduate school, I have no regrets for not going directly out of undergraduate.  When it comes to finding a job, a combination of job experience and higher education will result in moolah and a meaningful job (unless you're a tech guy).  I'm very happy that I worked, gained real world experience and achieved my dream of living and working abroad.
Yet even now, eight years after graduating from university and with some savings to boot, I'm still stressing out about the cost of this graduate degree.  A lot.  I found ways to subsidize costs and I thought long and hard about the repayment plan, as well as the potential payoff the degree could have.
Basically, don't go into thousands of dollars of debt thinking that it's all worth it in the end.  The world has changed.  In fact, you should go into school with the mindset that, worst case scenario, you will be unemployed for months upon graduation.  If you can live with that, then go for it.  Take the plunge.
I've thought about this masters degree long and hard (believe me, I've lost a lot of sleep over it), but I think that my subject of study and my experience, combined with the relatively "affordable" tuition (I turned down better schools that wanted 120k in tuition money), will be more of a help than hindrance.
Surprisingly, I'm the Youngest Person in my Class
I signed up for a special, one-year executive Masters degree.  Although the cost is equivalent to a two year degree, I will finish in nine months instead of two years (a definite plus for me).
All of my classmates are lieutenants. Majors.  Admirals.  Diplomats.  I'm probably the only "normal" person in my class and, surprisingly, I'm the baby.  All my classmates are older.
So while I was paranoid about my "old age," the tables have turned and I am, without a doubt, the young novice.  It's been really fun getting to know diplomats from other countries and to talk with foreign policy leaders in the military.
Living in a Dorm
When I found out my school was in San Diego, I knew that my cost of living was going to be $$$$$$.  San Diego is a retirement playground for the rich and white, and constantly ranks as one of the most expensive places to live in the United States.  It didn't help that my University was located in the Beverly Hills of San Diego, and rent was sky high.
When graduate housing offered me a room for half the cost of other housing in the area, it was hard to say no.  So, I signed up to live in a single room in a two bedroom apartment in student housing.
Let me just tell you: the media aren't lying.  China is taking over the world, and Chinese people are everywhere.  I hear more Mandarin than English on campus. When I learned my would-be roommate was Chinese, I had to feign shock.
I didn't feign shock, however, when my roommate told me she was living in northern California for the summer and thus sublet her room to her Chinese friend–and her parents.
So, I'm living with a Chinese family.
They wash their clothes by hand every single day (despite the fact we are a two minute walk from laundry machines).  They never leave the house (all three of them are here from morning to night, doing god knows what).  They are constantly cooking in the kitchen making an oily mess out of the walls and stove.  The dad chastised me for not having a vacuum, despite the fact I've only lived here for a week.
At least there is a perk: the mom makes me an awesome bowl of noodles for breakfast.  Tastes like China.
Student Anxiety
While I'm perfectly fine giving a work presentation to an audience of 200 strangers, going to class with the unsaid pressure to socialize, be intelligent, write awesome papers and read hundreds of pages of text in a week is quite overwhelming.  It's been stressful for me, but I'm trying to stay positive.  After eight plus years of not being a student, I imagine it will take a few more months for me to settle back into the groove of researching, writing and citing.
During this time, boyfriend and I will also be living apart.  After living together for two years, this is going to be a difficult adjustment.  Boyfriend will remain in Norcal while I tough it out in Socal.  I'm really going to miss him.
Tips for Older Students Interested in Masters Degree
If you're going to major in a degree that doesn't need to be completed in the U.S., then for god's sake, go abroad.  Tuition in the UK/Europe is half the cost of the USA (even at the best schools!).  Unfortunately I didn't realize this until it was too late… but, if you can get away with a degree in a foreign country, save yourself 40k and do it.
Think long and hard about what you can gain from this degree.  Intellectual stimulation isn't enough.  If you think that this degree will honestly introduce you to more promotions at work or better opportunities in the future, then go for it.  If you're doing it because you're not sure what you want in life or you can't find a job, then please, exercise restraint.  We're talking about tens of thousands of dollars of debt.  Financial experts say you shouldn't take out more debt than one year's worth of your expected annual salary upon graduation.
Going back to school is hard.  You'll have to learn how to socialize again, and possibly study with fellow classmates that are fresh out of undergraduate studies.  Not to mention you might have to live with a Chinese family in graduate housing, like yours truly.
I've tried to get a Masters Degree three times.  I was accepted for the Japanese Government scholarship, but it was later canceled due to lost funding from the 2011 tsunami.  I was offered a full-ride scholarship to attend interpreting school in China, but the school was truly awful and I quit.  So here's my third attempt at a Masters, and I hope it pulls through.
In a nutshell: if getting a masters is your dream–and you can do it within reasonable cost (try not to take out over 50k of debt)–then just do it.  Don't let age stop you.  I have a 50 and 55 year old in my class, and they're kicking my ass.
So, here's to nine months of graduate school and San Diego!